You Are My Sunshine linky
Sometimes it's nice to focus on the positives, the glass
half full, rather than glass empty. I'm going to be starting up a
linky from the New Year, a chance to think about something that's
really made my day during the week and would love people to join
in. It will go live on a Saturday and remain open until the
following Wednesday. It could be something that one of the children
have done, a random act of unexpected kindness or a surprise in the
post. Something that's brightened up my day and made me think "wow,
you are my sunshine".
Here's the code and the badge, with thanks to Plucky's Second Thought for the image.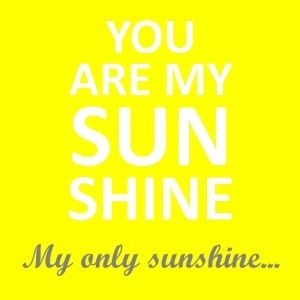 8 Comments.