Walking around our local (really quite fab) shopping centre, the shops are full of Father's Day ideas.
There are stereotypical cards with images of golf, DIY and gardening, amongst other things. Perfect for someone who is a bit of a golfing DIY-er. But what if your intended recipient (in our case, Hubbie) isn't any of these?
Socks? No. A book? He hardly has time to read a paper, let alone a novel.
Then thoughts turn to someone rather yummy, a bit of a treat.
The lovely people at Hotel Chocolat asked us if we would like to review something from their Father's Day range and I have to say that Hubbie really enjoyed participating in this review!
There is a Hotel Chocolat in our shopping centre and I popped in to have a look at the displays the other day:
Plenty of choice and with the option of free gift wrapping too.
There was an immense amount to choose from online too, I was taken by The Old Fossil chocolate but, in the end, choose to review The H-Box Everything Selection.
This arrived securely in a gift bag, within a box:
I was impressed by the very neutral packaging, so often chocolate selections are really quite feminine but these are perfectly packaged for a male recipient.
The chocolates had some really interesting flavours too:
Cherry Deluxe, Eton Mess, Salted Caramel and Praline, Praline Crisp and Liquorice Caramel to name but a few.
The latter was Hubbie's favourite, I wasn't sure if those flavours would work together but he assured me that they did.
The chocolates are of a decent size too, something to savour as opposed to gulp down without really appreciating them.
All in all, we'd say these would make a lovely gift for anyone anytime of the year, but perfect for those tricky-to-buy-for-people who deserve a bit of a treat.
Disclaimer: we were sent a box of chocolates for the purpose of this review, our words and views are our own.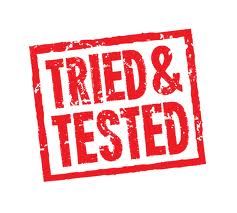 ---
---