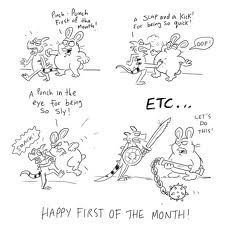 The picture above has made me laugh today.
I need to start by saying a MASSIVE thank you to Computer-tech-support for all their help in building autismmumma.com, they've been brilliant from start to finish. I'm really pleased with how the site looks.
It's been a much better day today, Halloween anxieties have gone for D and my medication for my leg has well and truly kicked in.
We took delivery of a Delichon Delta buggy this morning. The company have agreed for us to trial one for three months and write a review. It's an amazing opportunity and a wonderful buggy.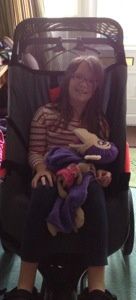 D tried it out for comfort before we went and fed the ducks – note all the muddy duck footprints! – and went to the local park.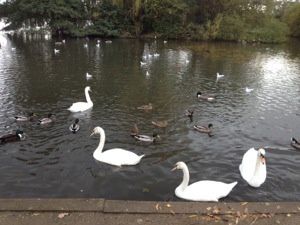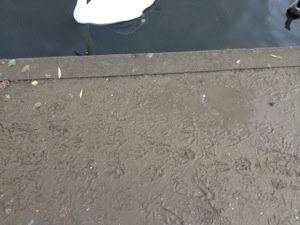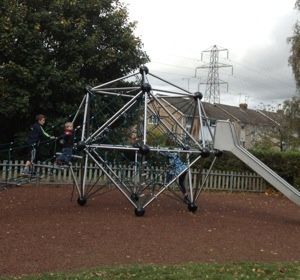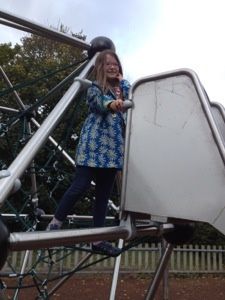 We had the park to ourselves for a while and then it suddenly got very busy, very quickly. Time to leave.
The rest of the day has been taken up with D playing with her Playmobil and Monkey Cuddleuppet, who is called "Monkey". She's finding all manner of sensory-seeking ways to play with it.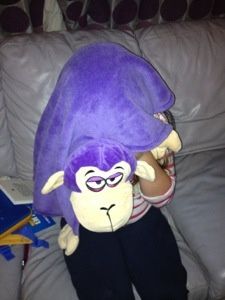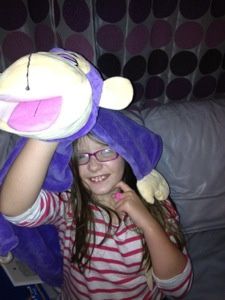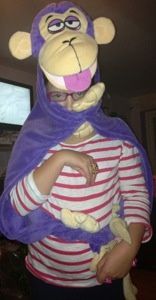 A definite hit!
T is extremely excited now that it's November and has been trying to work out in fractions how old he is – we settled for 9years and 363/366!
Assuming everything goes ok, we're going to aim to see Hotel Transylvania tomorrow. D is very much in two minds – one moment she wants to see it/the next she's scared so I'll have to see what frame of mind she's in tomorrow. I know that sounds contradictory, bearing in mind that she's scared by Halloween but she doesn't seem to associate the clips we've seen on YouTube with it.
I hope everyone's had a good day, comments/RTs/shares as ever welcomed, thanks for reading Jx 😘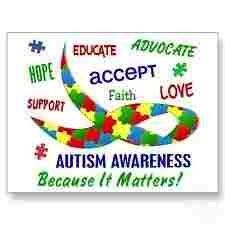 ---
---