A hilarious olympigs event today, over to T:
Well, today, was surely one of the funniest events for a while, and, again, George had to settle for bronze and second place in the table. Today's event, (as I said on Sunday) was the Obstacle Course with several obstacles which were a duck toy, rugby ball and a tunnel which was a large plastic bottle (with no ends) and a usual tunnel.
We started with Bungle, and his time was like a new world record! He did it in a massive 00:03.06!!! With pure trickery and class, he wriggled his way through the obstacles.
Next was George, hoping to beat Bungle's score. He did it in a disappointing 00:05.03, but, looking on the good side, he is only one point behind Bungle the leader.
Zippy, was next, and, he could be a surprise winner of this, and a time of 00:05.02 should help him.
Bungle got gold, Zippy got silver and George got bronze.
Here is the standings so far:
Bungle 23pts
George 22pts
Zippy 20pts.
London 2012
Great Britain are still in third place in the medal table with a remarkable 20 gold medals won in sports.
USA have over forty gold medals, most of them from the swimming.
Yesterday, Jason Kenny won gold medal in the men's sprint in Cycling Track. We are the most successful Cycling Track team in this Olympics!
I wonder how hot it will be in Brazil in four years?
George & Bungle competing & a "spectator"!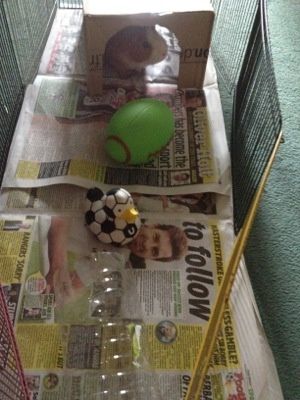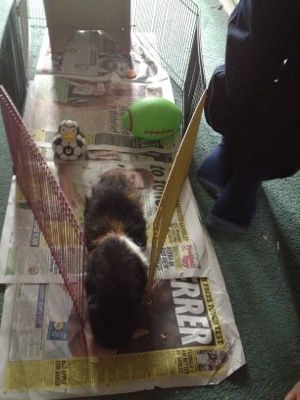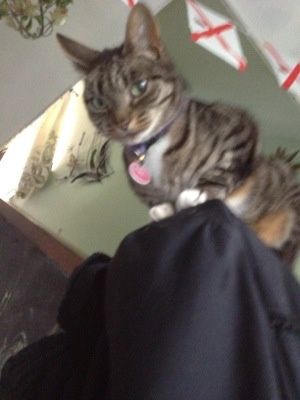 🇬🇧🇬🇧🇬🇧🇬🇧🇬🇧🇬🇧🇬🇧🇬🇧🇬🇧🇬🇧🇬🇧🇬🇧🇬🇧
T was right, the obstacle course event was hilarious. I only just remembered we had to take pictures, it was so funny and all the while, Itsey was looking down intently! She won't ever do anything, the most she has ever "caught" are wet leaves and one worm!
We popped into town today as we have children over to play next couple of days. D coped very well with the crowds, she stayed firmly in her "comfort zone", her buggy but it's hard to see groups of girls out shopping/just having fun and knowing that D probably won't be a part of that. But she's healthy and (for the most part) happy (setting aside those anxieties) and I am very grateful for that
Ladybug update:
Ummm to say that it's been a bit of a disappointment is an understatement. We received 25 larvae in our pack and at the end of it, we had one "nice" ladybird and three "nasty" ones. So 21 or so had been chomped. Definitely a "survival of the fittest", here's the one remaining "nice" one: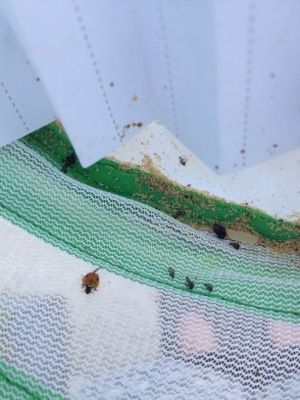 So, that's been our day, I hope everyone's had a good day too, comments/RTs as ever welcomed. Thanks for reading Jx 😘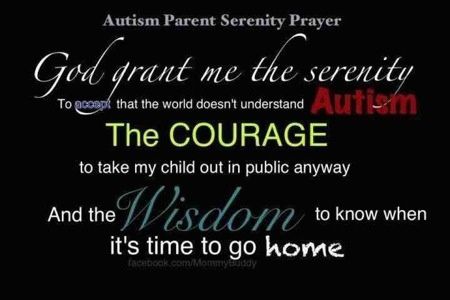 ---
---