The day that I'd been both looking forward to and dreading on D's behalf. She went to watch the Olympic torch with school!
She was a lucky girl. There were 20 children chosen from each school in the Borough to attend either "because they were good at sport or deserved a special treat".
She had to be at school at 7.15am and Hubbie dropped her off so I didn't have to drag T out early – a massive change to routine – and was full off "where's her shoes?" "in the shoe basket", "where's her coat?" "on the hook" – you get the idea! She went off very positively with Bunny in an over-body bag *yay*!
The house was INCREDIBLY quiet without her and for the first time ever, I did a school run without a buggy. My arms didn't know what to do – lol – the weather answered that for me…hold an umbrella! T and I walked along chatting and I was able to wait in the playground with him for the whistle – D can't normally tolerate the scooters whizzing by, the children running around – all part of a mainstream playground.
I watched the torch relay on the BBC site. D was – according to the information given – in the grounds of an old people's home and would have been transported there by boat! She would have seen Sir Steve Redgrave holding the torch whilst rowing with some other rowers.
She came out at the end of the day very, very tired but happy to see me. And then it started raining, again. She walked alongside me, under her umbrella, quite shouty and calling "Daddy", she wanted him to drive past in his van and take her home. I didn't press her about the day, wanted to wait until she was home and hopefully relaxed.
We watched a YouTube clip of the torch on the Thames and that did prompt her to answer some questions about the morning, it did sound good and very well-organised. She'd been so hungry after having her lunch that school had given her some baked beans! Early start I guess.
She's done incredibly well today. T has been quite considerate of her too, (well done him, he's really into the Olympics and I expect a part of him was a teeny bit jealous) and we've ordered some torch toys from Amazon for them both to replicate relays etc in the holidays.
I saved this bit for last: when she came out of school and when I've asked her what the best bit of the day was, she said "Mumma, there was a cake sale there, I had a cupcake and I didn't have to pay!" – that's my girl!!
I hope everyone's had a lovely day, thanks for reading, comments/RTs as ever welcomed Jx 😘
Tonight's pictures are of D in the dress she wore today (she doesn't wear a dress that often) and a picture that @Charlotte2218 sent me – of course it applies to daddies/carers/grandparents too!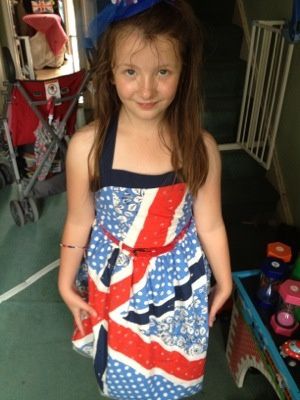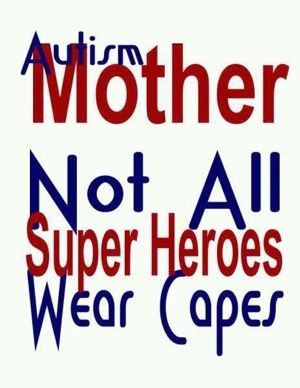 ---
---